Congratulations on completing the second event of the 2018 Two Tunnels series. Your medal is one of a set, the more race you do over the series the bigger the final medal. Any distance at the future events can you get the next piece of the medal, you do not need to run in special order, you can miss a month, or run two on one date. All the medals join together using the magnets on the back to make a unique 3D pyramid design. Any of our 2018 events
listed here
can also connect with the Two Tunnels medals to complete your 4 event pyramid.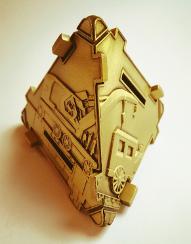 If you run a 5km + 10km + Half series OR 10km + Half + Marathon with us over the 2018 Two Tunnels series, you can take home an awesome glass trophy at no extra charge. Sign up race by race and email us 4 weeks before your final event so we can order the trophy for you! Once again, any date combination from the remaining events can get you the trophy!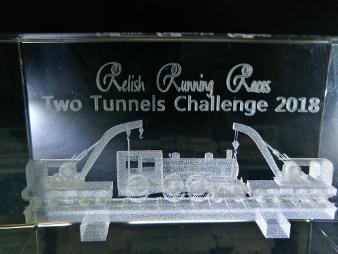 PROVISIONAL results will be posted live from the race, on the day sign ups will be added after the event, your name will appear as Spare in the meantime. We will tidy up the results by 18:00, if you have any queries AFTER this point, please email us and we will sort out any queries on Tuesday (even Event Organisers are allowed to have a Bank Holiday off). FREE photos will be posted to our Facebook page in the days after the race, please feel free to tag yourself and use these photos :-)
Mini Challenge standings as of 6th May races
Challenge standings as of 6th May races
Customise Your Medal
Customise your medal with your name and finish time from the event by using the
order form here
.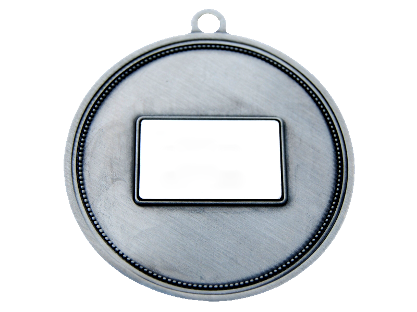 Please consider making a donation to Sustrans, the charity behind the National Cycle Network and Two Tunnels Greenway route. Without all the hard work and dedication from Sustrans and the Two Tunnels Group in re-opening the spectacular Two Tunnels last year you wouldn't have been able to run through them

on Sunday

. All money raised from this event will go towards Sustrans and maintaining the National Cycle Network and routes like the Two Tunnels Greenway. http://www.sustrans.org.uk/support-us/donate-now